About
The Hungry Australian is a blog that celebrates modern Australian cuisine whilst always searching for the story behind the food.
Welcome! My name is Christina Soong-Kroeger and I'm a freelance writer, recipe developer, consultant and blogger. I love what I do and I work flexible hours around my kids. I call that having my cake and eating it, too.
Mmm… cake… Yes, I am a woman happily obsessed with food. I love to try new things and I'm no food snob; I know that a $8 bowl of noodles can fill me with as much gastronomic joy as the 8-course degustation at the finest restaurant in town.
I like Penang Assam Laksa, pho, slow-cooked pork belly, bacon, chocolate, truffles, smoked salmon, freshly shucked oysters, pavlova, Hainanese Chicken Rice, pistachios, hard, creamy and smelly cheese, spaghetti marinara, fresh bread with top quality butter and salt, and good vanilla ice cream with ice magic (trashy chocolate topping).
I have written about food, dining out, lifestyle, and entertainment for Sumptuous, Gram, The China Daily, That's Shanghai, SH Weekly, Arts Hub, Rad, Rip It Up, dB and On Dit.
In a past life, I ran the Australian Chamber of Commerce in Shanghai. You can visit my portfolio site if you'd like to know more about my current and past projects.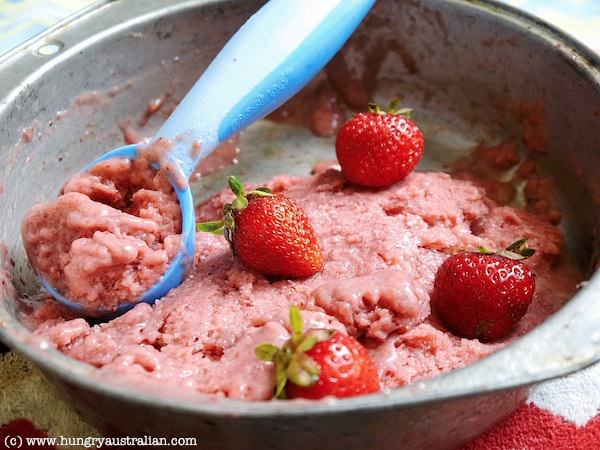 Why The Hungry Australian?
I'm what you call an ABC – an Australian Born Chinese.  My parents came to Adelaide, South Australia, in the 1960s, as overseas students from Malaysia (my dad) and Hong Kong (my mum).So my brother and I grew up eating BBQ, casseroles and fritz sandwiches as often as we ate stir-fries, noodles and curries.
I have to thank both my parents for my love of food. Both of them are excellent home cooks, cooking mostly from memory and taste and with great confidence. My parents also love eating out so I was lucky to grow up dining at all kinds of restaurants.
After university I lived/worked in Adelaide, London, Leeds, London, Melbourne, Hong Kong, Shanghai and Melbourne. I also travelled as much as I could, eating my way happily around both big cities and tiny villages. In 2011, I moved back to Adelaide so my kids could grow up with family around them. After 13 years away, I'm enjoying getting to know my home town all over again.
Thank you for reading my blog. Thank you for allowing me to share my stories and recipes with you. It's been an incredible journey and I'm so grateful that you're part of it.
Christina xx 
International Press and Mentions
Australian Press and Mentions
Copyright Information
© 2011-2012 The Hungry Australian. All Rights Reserved.
All content, recipes and photographs are copyrighted to me, Christina Soong-Kroeger a.k.a. The Hungry Australian. Please do not republish in part or whole without my permission and proper credit. Please 
contact me
 if you would like to request republishing rights.
Author photo by Kevin Khaw.